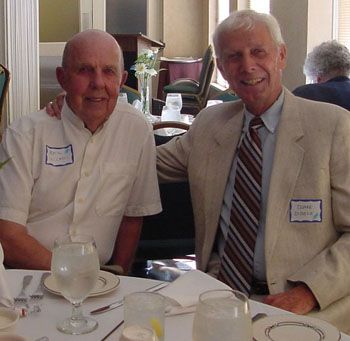 The Alumni Office is here to help you and your class plan reunions. We have many resources available including a guide to reunion planning, class lists with name, address, email, and telephone of your classmates; assistance with invitation design; assistance with bulk mailing of invitations and notices to classmates. High school tours are also available on the date of your reunion. This tour is recommended especially for classes graduating prior to 2009 when the $50 million bond issue that created the new AHS Gym and Performing Arts Center and Theater was completed.
An Alumni Directory is published every five years and available for purchase from PCI Directory, the company that researches the directory information.
Contact Karri Butler in the Alumni office for assistance with your next reunion: kbutler@adrian.k12.mi.us or (517)263-2911
Waiting for your invitation to come in the mail? Make sure we have your current information! Click on "Contact Us" at the top of this page.
2019 Reunion Gatherings